Free Agents
---
Free Agency is the best way to sign up for a sport if you aren't able to form an entire team. Existing teams can also use Free Agency to find additional players.
Please read IM Captain's guide prior to joining a team to make sure you understand all eligibility guidelines.
Register as a Free Agent @ IMLeagues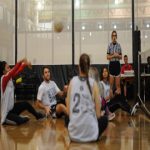 Option 1: Sign up as a Free Agent online
Go to IMLeagues and follow the login instructions. You'll use the same NID login you use for webcourses.
Once logged on the IMLeagues website, select the desired sport and division you would like to participate in. You can be added to the roster for any sport prior to a team's final regular season game.
Fill out the "Additional Information About Yourself" section. This will help the captain get to know you prior to them messaging or selecting you to participate on their team
Once you have been invited to join a roster, make contact with the captain and learn about upcoming games!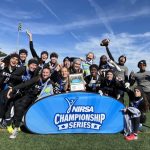 Option 2: Attend a pre-season Free Agent Meeting
Prior to most league sports, a meeting will be held at the RWC where Free Agents can be placed on a team by the IM staff.
View the events calendar on the right hand side for upcoming Free Agent Meetings
Contact us at imsports@ucf.edu, 407-823-2408 or visit us in RWC 204 between 10am and 5pm and we'll help you join a team if you cannot attend a meeting or find one through IMLeagues
Upcoming Events
---
Sorry, no events could be found.