Registration
---
There are several ways to get involved in Intramural Sports!
All Intramural registration is done through IMLeagues. Click on the button below if you're ready to sign up! IMLeagues requires UCF students to create an account. After being re-directed, use your UCFID credentials to log in.
Sign-up for Intramural Sports @ IMLeagues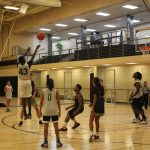 Option 1: Sign up as an individual
For all Intramural Sports individual leagues and tournaments (Tennis, Racquetball, etc.), visit the IMLeagues website and register prior to the sign-up deadline.
For individuals looking to join a team sport (Flag Football, Basketball, Soccer, etc.) visit the Free Agent section of our website for more information on how to form a team or be placed on one.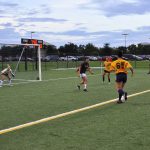 Option 2: Sign up a team
Do you have enough players to sign up a team for a league or one-day tournament? Visit the IMLeagues website and register your team prior to the sign-up deadline.
Registration for all events opens approximately three (3) weeks prior to the deadline. All entry deadlines are at 6pm on the listed date.  All team captains must attend a mandatory captains meeting.
View the IM Team Captain's Guide for more information on eligibility and divisions of play offered
Upcoming Events
---
Sorry, no events could be found.