UCF Esports Homepage
---


Competitive video gaming is taking the world by storm and growing rapidly in popularity and support. Esports is the collective organization of gamers from across the globe coming together to compete in different leagues and teams; facing off in big-name titles such as League of Legends, Counter-Strike, Fortnite, and Overwatch to name a few. Transforming the casual gamer into a competitive athlete; competing across a spectrum of local, state, and national tournaments. Earning rewards from championship prize pools and landing brand endorsements, Esports competitors continue to rise and become an international phenomenon.

The UCF Esport Program aims to create a diverse and inclusive community of individuals. Competing in local, statewide, and nationwide Esport Tournaments while fostering growth, engagement, and development in solo and team-based scenarios in an encouraging, friendly, and competitive environment.










---
Sorry, no events could be found.

News & Announcements
---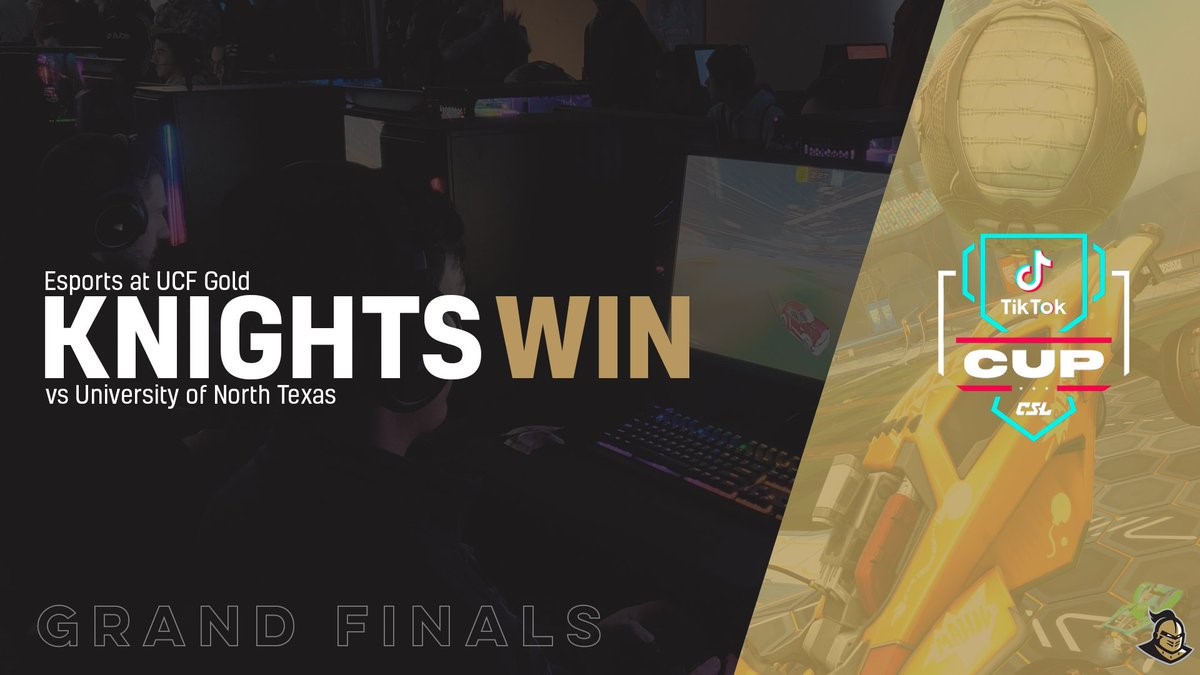 ESPORTS CLUB AT UCF WINS SECOND TITLE IN A WEEK
Posted on
Club shows that, even in the most difficult times, there are things to bring happiness
Author: Guilherme Hiray Leal
  The Esports Club at UCF defeated the University of North Texas at the TikTok Rocket League Cup on Wednesday, bringing another title to the Knights.
     "The moment definitely gave a feeling of relief," said Sean Feeney, a senior computer science major in the College o

Our work would not be possible without the generous support of our community, sponsors, and patrons.